xenuphobia

"What's Bull is What's Bull For You!"


LEARN ABOUT SCIENTOLOGY!

"IT'S BETTER THAN A STEPHEN KING NOVEL!"

ONCE UPON A TIME, in a galaxy far, far, away, there lived a Space Lord named Xenu. The planets in his neighborhood were overcrowded, so he loaded up a truck and moved to Earth, where he dumped all the space aliens he had collected. He put nukes in volcanos and detonated them, killing all the space aliens. They are confused and just hang around sticking to people. Sort of like
clumping kitty litter.

YOU COULD BE COVERED WITH DEAD SPACE COOTIES

AS WE SPEAK!

Fortunately for you, $cientology knows how to get 'em off!
Unfortunately for you, it will cost in the range of $300,000.00 or so.
And that's just to GET to the lesson that deals with the eradication of space cooties!
If you don't get them off, you'll never amount to a hill o' beans!
Find out how much it costs by clicking here.

I KNOW WHAT YOU'RE THINKING

You're thinking, "But, that's wacky! Why would anybody join a group like that?" Well, they don't start you out with Xenu. You begin with the basics. Part of learning the basics is learning to communicate the Scientology way. By redefining every day words, a jargon is created, which helps to instill an "us and them" mentality, the first step in prying you from your friends, your family, and your bank account. See the insider jargon by clicking here.

They have a fairly brilliant technique for slurping in just the right sort of people (raw meat) for their clever brainwashing program:

THEY OFFER A FREE PERSONALITY TEST!

Now, maybe you're vaguely dissatisfied with your life. Maybe you have low self-esteem. Whatever your reason for taking it, be aware of this; YOU CANNOT PASS THIS TEST!
Things will be found wrong with you on many levels. Things that only Scientology can fix! You are messed up! You'd better pull out your wallet and get started. See the personality test by clicking here.

AND IF THAT DOESN'T BRING YOU IN, HOW ABOUT TESTIMONIALS FROM A FEW CELEBRITIES?

Few actors are renowned for their thinking abilities. Their job consists of memorising reams of material and spewing it back out in a believable fashion. The perfect shill for an unreal organisation! Would you take legal advice from Kirstie Alley? Medical advice from Tom Cruise? So, ya gonna accept it when John Travolta tells you how great $cientology is?
People, Celebrity $cientology is not YOUR $cientology!
No way are they going to lock Vinnie Barbarino in a chickenwire cage in the basement of their Celebrity Center in L.A. See, these celebs are like Judas Goats, they're staked out to bring in the unwary raw meat, YOU!
You, on the other hand, are just a bank account waiting to be sucked dry. They call you "Raw Meat." Nice, huh? Ready to sign up yet?


HEY $CIENTOLOGISTS! TRY THIS! I DARE YA!

A lot of Scientologists are just regular people trying to improve themselves and their lives. They don't realise the whole picture.
They refuse to even entertain the thought that they might belong to an evil cult. If you challenge them to criticise $cientology, their response will likely be, "Why would I want to criticise something so valuable in my life?"

Well, to find out the true nature of your "church", of course! If the Church of Scientology is so all-fired benevolent, you should be able to speak your mind with impunity. Go ahead, I dare ya!

ELRON HUBBARD; Indiana Jones or Pathological Liar?

Was L. Ron Hubbard an adventurer and war hero? Or was he a putz who fired on Mexico, wasted depth charges on a magnetic seabed, and was relieved of his command as incompetent?
You decide who to believe; the Church of $cientology, or the United States Navy! Find out both sides of the story by
clicking here for the Church of Scientology version
Click here for the documented, realworld version

AND, HOW ABOUT THAT BEST-SELLING BOOK, DIANETICS?
Well, if you get enough people to buy the darn thing, and they do, your book will be constantly at the top of the list. Swamped by sheer numbers. Who needs 15 copies?
You do, if Scientology says you do!

This site is hosted on Geocities. I suggest you do a search of the Geocities website for topic, "Scientology." Many of them have the same topic, identically worded, "Find out what I have gained from Scientology..." Slogans straight from the hive!

THE INCREDIBLE PERILS OF PAULETTE COOPER

Paulette Cooper is a freelance writer. In 1977, she wrote a book about Scientology. Strange things began to happen to her. Finally, she was arrested by the FBI for sending bomb threats to (guess who!) the Church of $cientology! How did her fingerprints get on the bomb threat? When asked that in court, she fainted from shock!

Meanwhile, in response against a $cientology exercise called 'Operation Snow White,' the FBI raided $cientology offices and confiscated files. Among those papers were some handwritten documents instructing operatives on how to frame Paulette Cooper.
She was handed a piece of paper in a bar. The paper was then taken away with her prints on it!
Unbelievable? You bet, but you can read the court deposition of Paulette Cooper by clicking here.

I AM NOT MAKING ANY OF THIS UP!

You can spend hours on the Net tracking down information on this so-called "Church." Back when Paulette Cooper was writing her book, the Internet as we know it didn't exist. It was relatively easy for Scientology to crush its critics with lawsuits and intimidation.

These days, it's more of a challenge to suppress information about their cult. New web pages pop up like mushrooms, and trying to suppress them all is like playing 'Whack A Mole" on the net! There is currently a spam war on the alt.religion.scientology newgroup, where robots suck out the message content and replace it with racist/homophobic and other offensive garbage in an attempt to interfere with the exchange of ideas and information. That's censorship, plain and simple. It doesn't work.

Recent prime-time television programming has featured the Church of $cientology, sparking an increase of visitors to newsgroups and websites. I was one of them. Following the A&E network's show, I went to alt.religion.scientology just to find out more. I posted an opinion of the show to the newsgroup. The very next day, I recieved an e-mail reporting that a message I supposedly sent had been delivered to several lists. The message content was, "Barry Bosnia is a Pimping Pedophile." At first, I was shocked; then I became angry. It is thought that CO$ is behind this spam war, but there's no physical proof. But, who else would bother?
This web page is the result of them poking me with sticks, so to speak.
They are real. They are dangerous. They're probably in your area, working like Pinky and the Brain to TRY TO TAKE OVER THE WORLD!

IF YOU'RE STILL UNDER THE IMPRESSION THAT SCIENTOLOGY IS JUST A
WACKY, HARMLESS CULT WITH A GOOFY PHILOSOPHY, CLICK HERE!

It's a body count.

Scientology kills! $cientology lies!

Their basic creed is, 'The means justifies the ends!'

By now, you've probably seen enough. If you're still interested in researching Scientology further, I've done my job. So, give your space cooties a smooch, and settle in to watch the cult shrivel and die like the pond-scum dwellers they are.

Church of $cientology website: http://www.scientology.org
Operation Clambake: a critical look: http://www.xenu.net
Newsgroup: alt.religion.scientology
use server lightlink2.com, less spam!

NOW GO THINK FOR YOURSELF!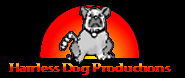 xenuphobe@geocities.com
email